Vibratory Batter Applicator | Food Process Systems | Made in the USA
Vibratory Batter Applicator
Food Process Systems' patented Vibratory Batter Applicator provides excellent whole-muscle and formed product coverage without the repair hassles and foreign-object contamination issues so common with wire belts.
Our safe, multi-tasking design uses gentle vibratory action to break up product marriages while conveying product through a batter waterfall and spreading the product to achieve better pickup down the line.
The FPS Vibratory Batter Applicator is made in the USA and features:
Heavy-gauge 304 stainless steel angle and solid round-bar construction to eliminate hollow areas and bacterial penetration points.
Sanitary, solid stainless steel conveying surfaces.
Wash-down motors and removable transport pans for easy cleaning.
Variable discharge length determined by your line.
Custom options include:
Customer's choice of pump
Insulated jacket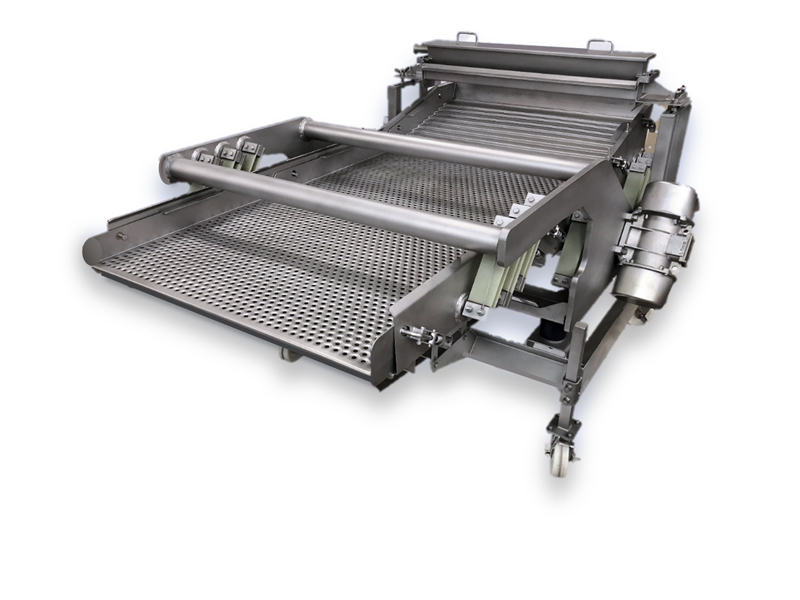 Contact us to discuss your food processing needs.